Learn how to set yourself up for success by creating a detailed business plan 
PERFECT for entrepreneurs who are just starting out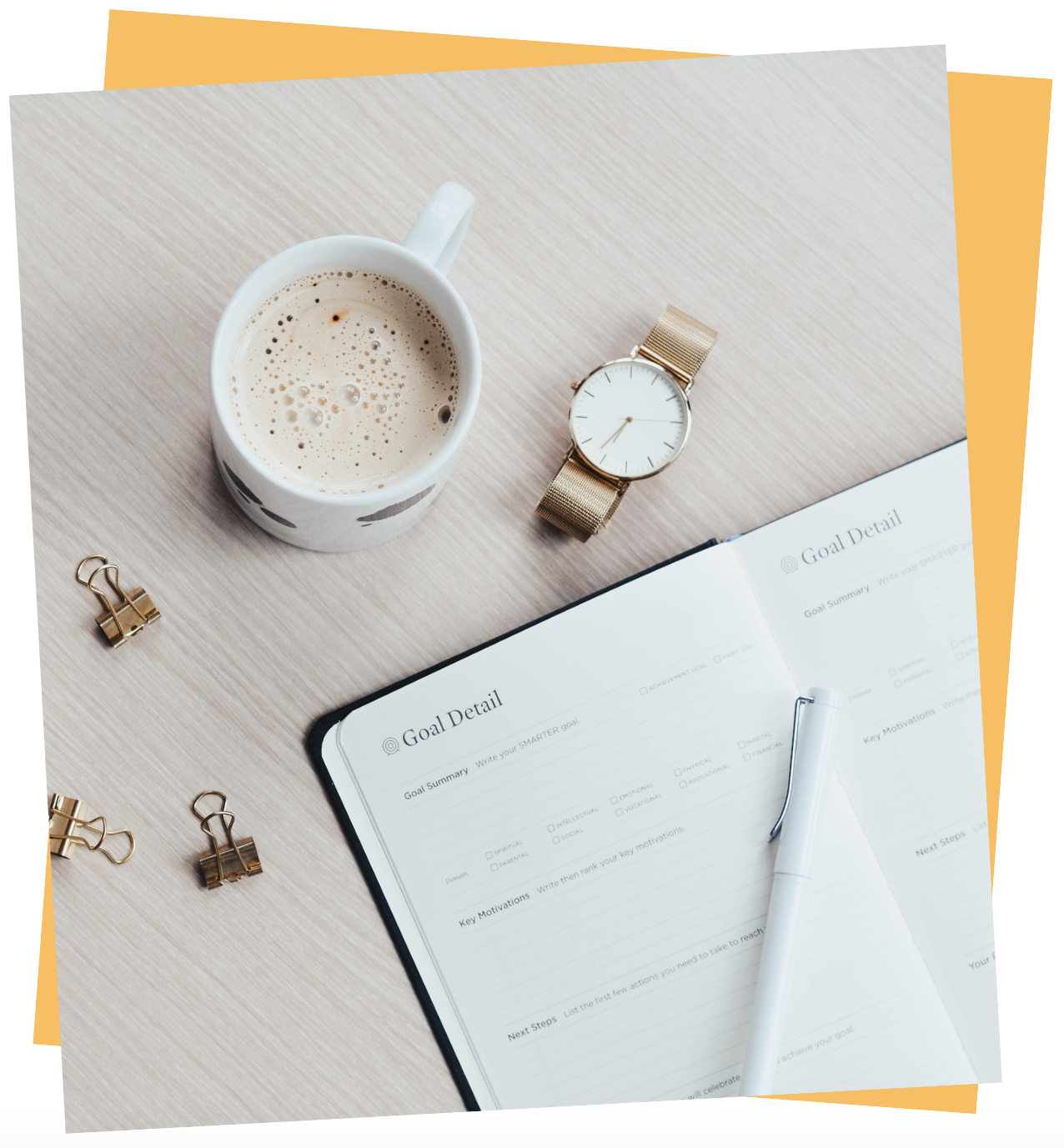 WOULD STARTING YOUR BUSINESS FEEL DIFFERENT IF...
✔ You knew exactly what to do to lay out a roadmap for your success
✔ You put clear goals in place so that you start your business venture with a clear plan of action
✔ You had the clarity on where to market your business in order to be successful in your target market
✔ You had a plan for financing your business and pricing your services to set yourself up for financial success
Guess what?
Starting a successful business requires a lot of
planning
. Creating a business plan is a crucial foundational step in setting yourself up for success.
And although everyone has a dream and a goal in mind when they begin, they don't put them into a plan of action.
...So it makes total sense why you may feel complete 
overwhelm with having the clarity on where to put your focus and where to get started.


So how do successful business owners actually do it?
 They have a complete, tangible business plan laid out for them.
This is why we are excited to introduce you to...
Create Your Six Figure Business Plan Online Course
Create Your Six Figure Business Plan
is a self-paced online course for aspiring business owners that shows you how to plan effectively and create a roadmap for your business to increase productivity and success.
Creating Your Six Figure Business Plan
allows you to move toward the business success you want to achieve with the right tools and confidence to know you're on the right path.
Create a detailed analysis of your future business
Planning out what you will sell, who you will sell to, where you will market your business, and more...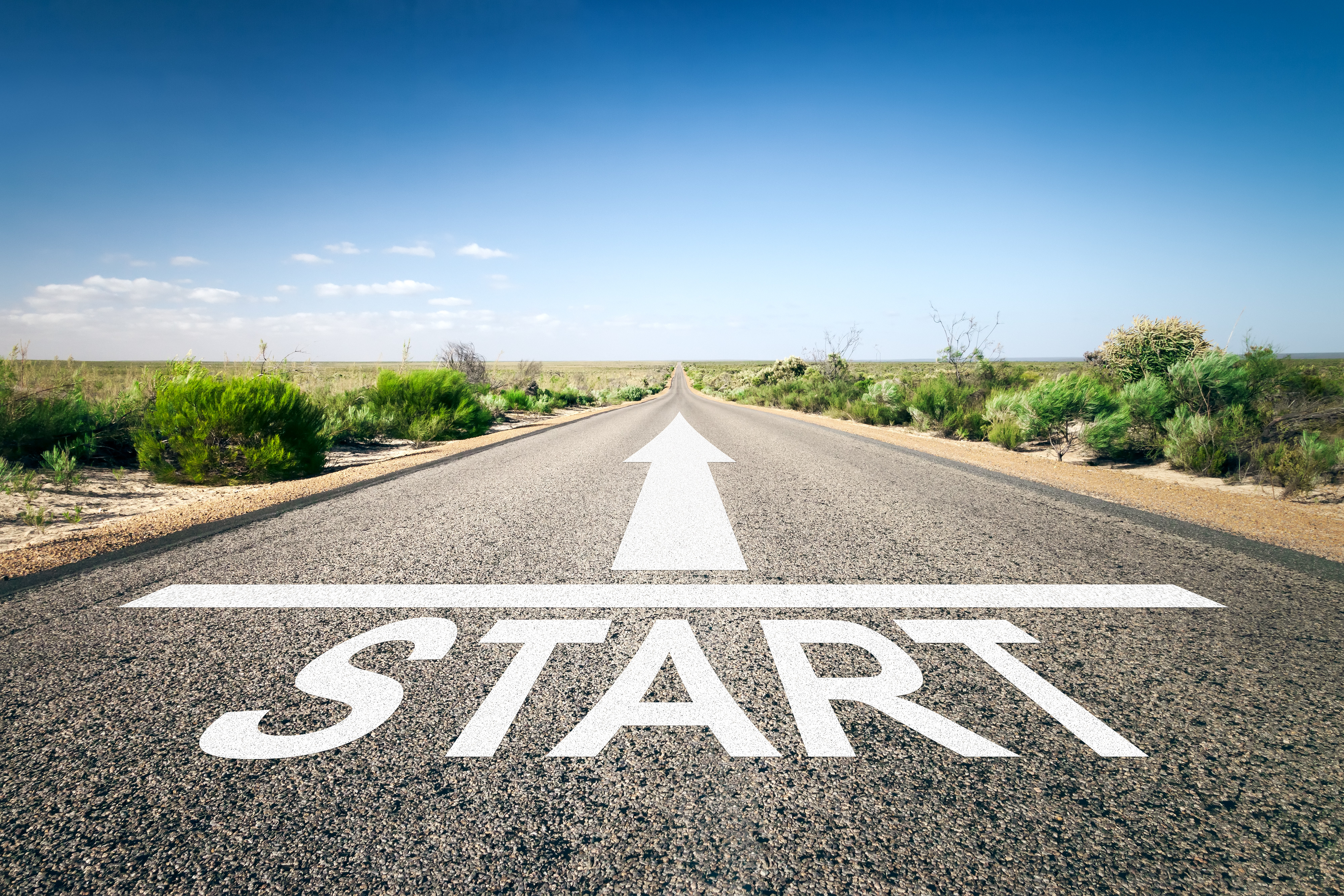 Know exactly what to do BEFORE starting your business
Map out every step of the way to ensure you have a strong foundation to build on, and a clear path to follow...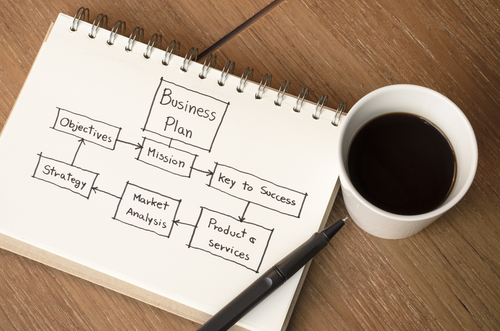 Learn what makes an effective business plan, and create your own
After learning the framework of what makes a strong business plan, you will be able to put it all together and create your own...
Create Your Six Figure Business Plan 
will dramatically reduce overwhelm and procrastination with goal setting, planning, and getting your business off the ground
Lets take a look at exactly what is inside waiting for you...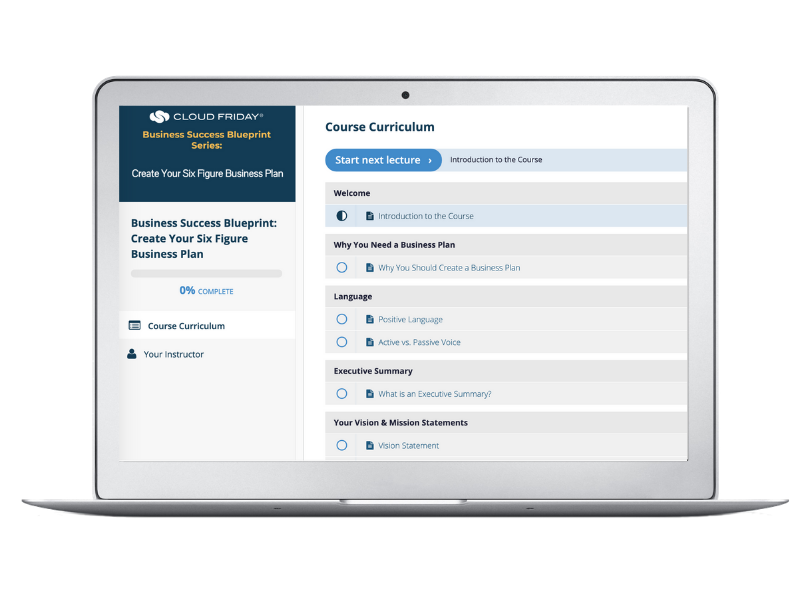 Learn how to plan out your business structure, market yourself, get financing, and MORE!
Supplemental Activities and Worksheets
You will be able to follow along with activities within the lessons and print out your own worksheets to fill out during or after every lesson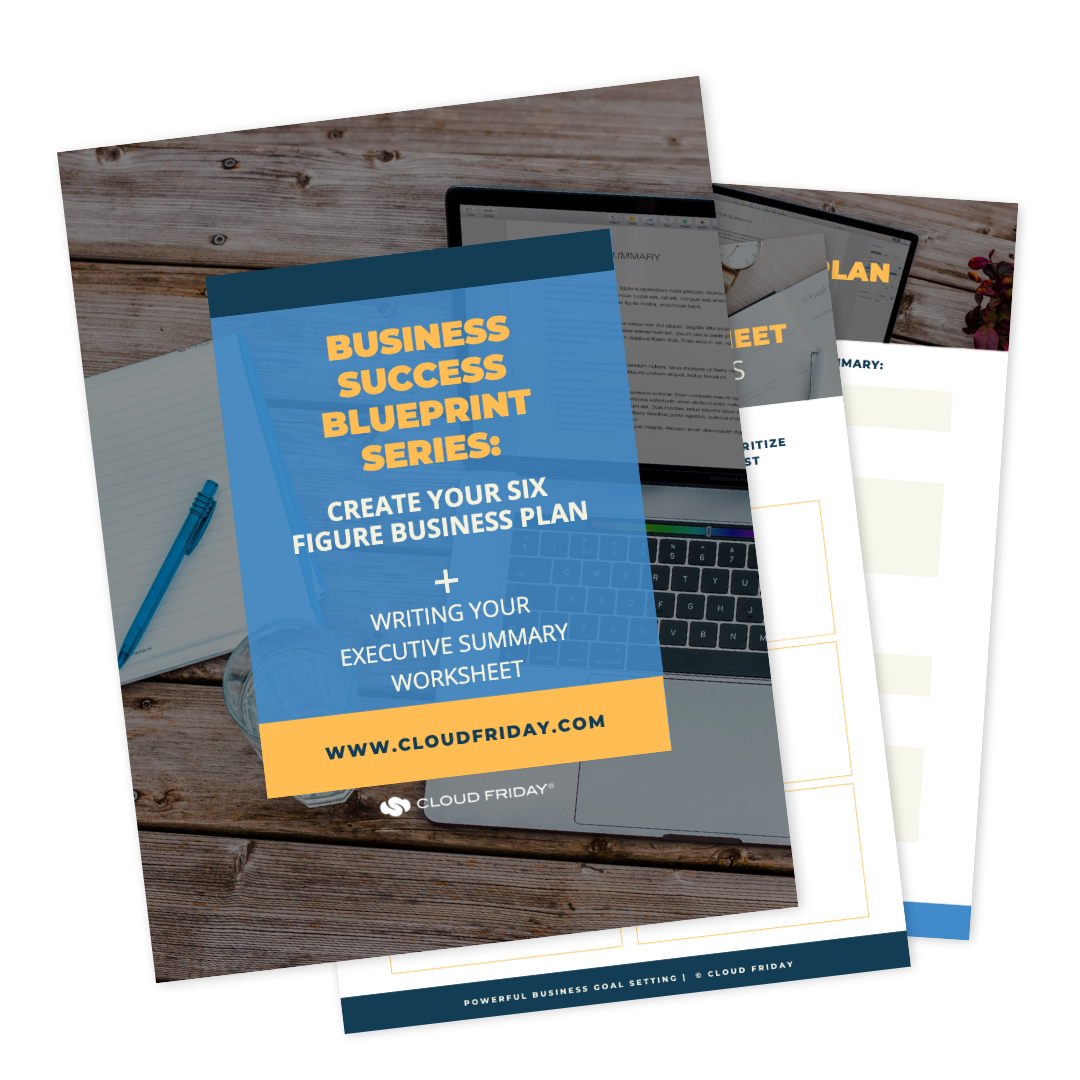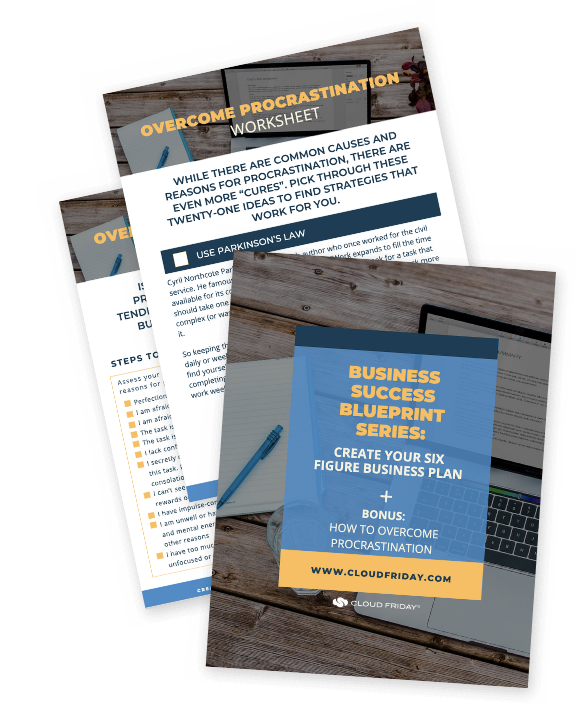 You'll get instant access to bonuses on how to help overcome procrastination. Use them to supercharge your productivity while you're building your business.
Create Your Six Figure Business Plan
TODAY'S PRICE = $49
(VALUED AT $199)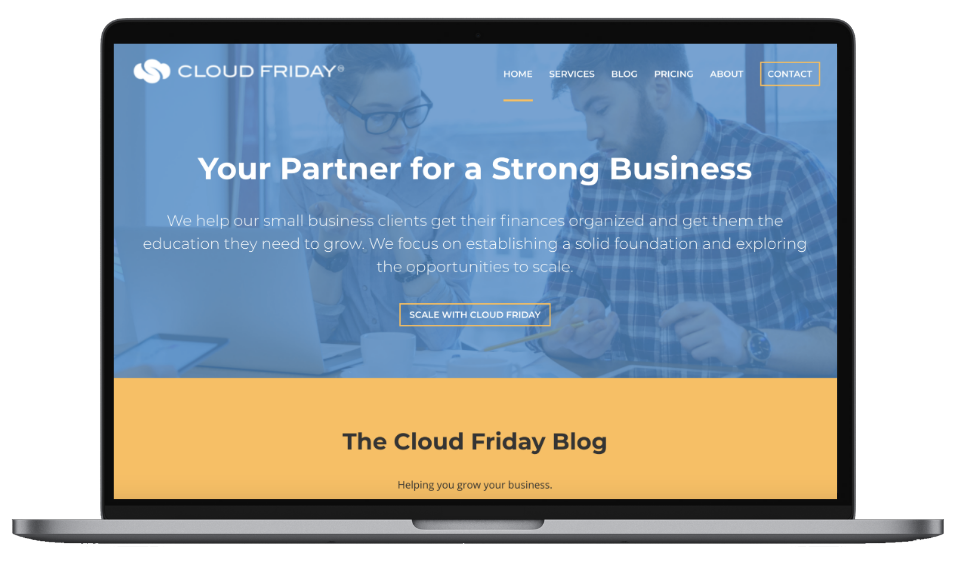 About Cloud Friday - Your Partner for a Strong Business
We help our small business clients get their finances organized and get them the education they need to grow. We focus on establishing a solid foundation and exploring the opportunities to scale. We do the day-to-day so you can do what you do best – build your business.
Cloud Friday has staff well trained in the areas of accounting, management, and advisory work. For a low monthly fee, we'll work on your behalf to get the job done. Don't get tied up with the tasks that keep you behind a desk – let Cloud Friday's staff do the heavy lifting for you. Learn more about us here.
This Program is for you if...
✔ Your passionate about starting your own business  and getting to where you want to be
✔ Done making excuses about not knowing where to begin or feeling too overwhelmed to even start
✔ Ready to lay out a plan to take daily action on to get your business off the ground the right way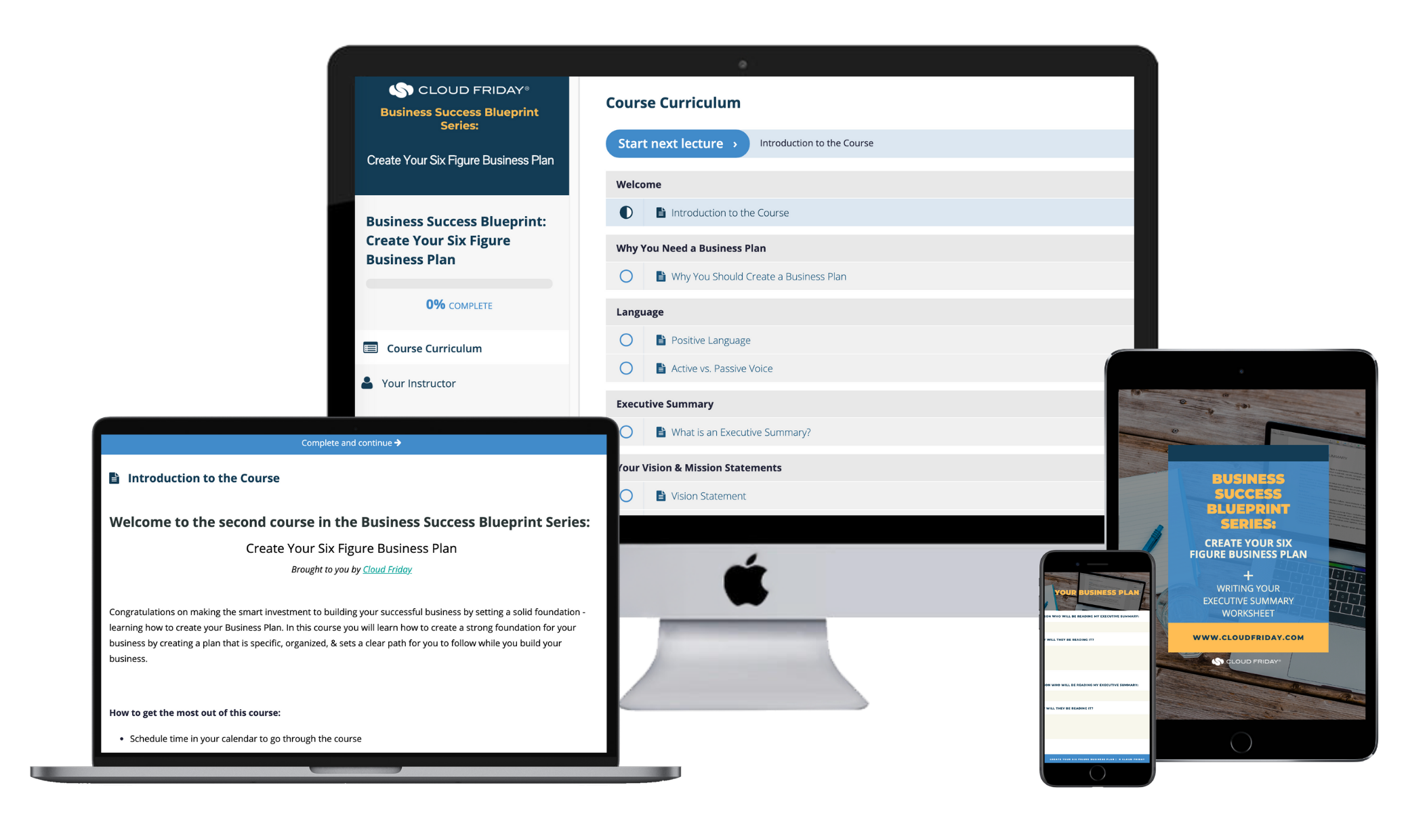 You're going to love it... it's our Guarantee
If you're not 100% satisfied with the program, we will offer you a full refund. Yep, take a week to explore the materials and experience the vibe of Business Success Blueprint: Create Your Six Figure Business Plan and THEN...make a life-changing decision using the information YOU HAVE, rather than the information you don't.
ENROLL IN:
Create Your Six Figure Business Plan
TODAY'S PRICE = $49
(VALUED AT $199)